Skin Revive College
At the Skin Revive College we offer individual attention in our online classes for individuals and small groups to meet the needs of the skin repair and revival, cosmetic beauty, and the medical and laser training industry.
Our courses have been developed by fully qualified, certified and experienced educators to help you help you reach your maximum potential as a qualified practitioner.
At Skin Revive College, you are spoilt for choice. Choose from Eye Brow Courses, Medical Plasma Lift Courses, Laser and IPL training, HIFU Training and much more.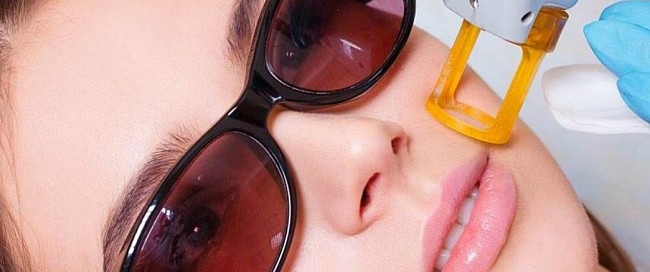 Note: Registered Training Organisation Courses are available in Australia at
Dermal Therapy College

Some of these courses are also available online, for students anywhere via our online portal, so why not join now!
Check out what courses are available and book now via email:

@ Dermal Therapy College or via our Dermal Therapies College - Homepage

For more information see our :
Facebook Page and Instagram - Dermal Therapy College
Our Approach and Philosophy
At Skin Revive College we believe in applying a holistic path for skin repair and care. A holistic approach to skin revival and care simply means looking at, and treating skin repair, revival and care to as a whole, and not its various parts. The underlying justification for this approach is that the parts of the skin, deep and on the surface are interrelated and dependent on each other. Health revival and rejuvenation of skin can only be successful if all the parts and layers are treated at the same time so that they are working together in unison.
For skin revival and care, a holistic approach means that applying an expensive moisturizer to your face is far from what is required. The health and look of your skin depend on many things - from how you care for it, ingredients in the face creams you use and your lifestyle choices, such diet and sun exposure. It also involves how you feel about yourself - your emotional and mental well-being.
At Skin Revive College we go one step further. Our secret ingredient is in the application of Epigenetics.
What is Epigenetics . Epigenetic changes are defined as inherited modifications or actions that are present in DNA sequence, but are not necessarily expressed. Through Epigenetic mechanisms the body can respond to the environment or a stimulus by changing gene expression, with some genes being switched off or on.
The concept is that when you apply various treatments such as fusion fibroblasting, micro-needling and scraping to damaged skin, you can rejuvenate and rebirth your skin using epigenetics. Essentially this means reversing the aging process. This involves the use of special creams and lotions that naturally stimulate the epigenetics process. Several herbs such a French Lilac and spices such as Tumeric have these properties.
This does this process work:
When skin is injured or treated the body regenerated the outer epidermal layer to prevent micro-organisms causing infection. The process of Cutaneous wound repair is a dynamic and complex process of cell proliferation, migration, and differentiation. Epigenetic signalling plays a vital role in overseeing the activity and behavior of the various cell types seen during skin repair. These processes are quite similar to those seen during the development of embryos. Recent research has show that epigenome is the control panel for our genes, controlling which of them is turned on or off at any given time. Using Epigenetics during skin revival aims to switch on the right genes to reverse the aging process. For example, the gene that is vital for producing proteins crucial for helping to keep the skin of a 20 year old person elastic and firm may be powered down gradually by age of a bout 40 years. Epigenetics is like a light switch. If something is blocking that switch, you cannot turn the light on. Epigenetics treatments aim top switch the right genes back on to reverse skin aging and degeneration processes.
While most of our courses are online during the COVID-19 pause, we do offer one-to-one online practical tuition with a qualified trainer for the various types of equipment used for our courses such as laser training.

We are preparing to Snap-Back as the restrictions are lifted in Australia and elsewhere, so keep in touch!

We are committed to fulfilling your needs and understanding your questions.

Our laser training is for anyone wanting a career change. From a professional in the cosmetic industry or even for physicians who would like to gain a better understanding and training in the use of laser apparatus and it's limits. As well as Australian nationally recognised units of competency, we also offer non-accredited training in the use of lasers including C02 laser equipment. The laser safety officer course is approved by Queensland Radiation and is delivered in conjunction with the Australian nationally recognised Maintain Infection Control (SHBBINF001).

Our training team have a wealth of experience and are regularly and consistently updating their education and experience to meet the demands in the cosmetic beauty, medical and laser industry.
Snapshot of some of our courses