Courses at Skin Revive College
Jump to Other Courses
---
Teachable-Courses
1. Plasma Fibroblast Technique
2. Korean Skincare - 'Korean Glow'
3. Cosmetic Tattooing
4. BB Glow
5. High Intensity Focussed Ultrasound (HIFU)
Access our Teachable courses via this link:
College of Dermal Therapies @ Teachable
To access the teachable courses you need to complete a free log in to become a student. Then you can to see the courses available. To enrol in a course you need to pay for an individual course or subscribe to all the courses for a very reasonable monthly payment. This provides access to several of the courses.

When you enrol in a course, you will receive an email confirmation that contains a link to the course. You can use this link to open your course, or you can type the school or course page URL into the address bar of your web browser.

The courses are very easy to use and contain videos and instructions in a simple layout. There are quizzes to test what you have learned. Once you have completed all the modules and the quizzes and have completed the course you will be issues with a certificate.
1. Plasma Fibroblast Technique @ Teachable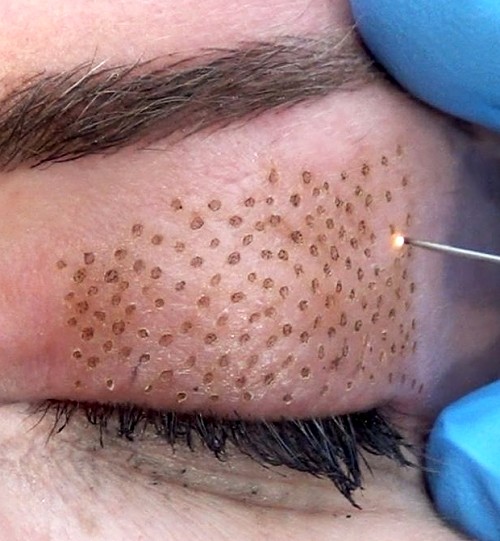 Study the theory and practical application of plasma fibroblast for skin rejuvenation using the Teachable Platform. Anyone interested in learning more skills as an aesthetician, beauty therapist, cosmetic surgeon or just interested in anti-ageing should learn this technique. Plasma Fibroblast is a technique that has taken the world by storm as a powerful anti-wrinkle, skin rejuvenation treatment leaving a totally natural but youthful effect.
Course Curriculum
Introduction
Background and history of this technique
Harnessing the plasma arc
Introduction to dot placement and practising on an orange
The Lip Flip
Important details to explain to your client
Details to explain to your client cont'd
Plasma technique and patterns
Which areas can be treated
Managing contraindications
Warnings with using plasma
Working conditions and managing your client
Plasma Fibroblast Quiz
Course Completion and Certificate
2. Korean Skincare - 'Korean Glow' @ Teachable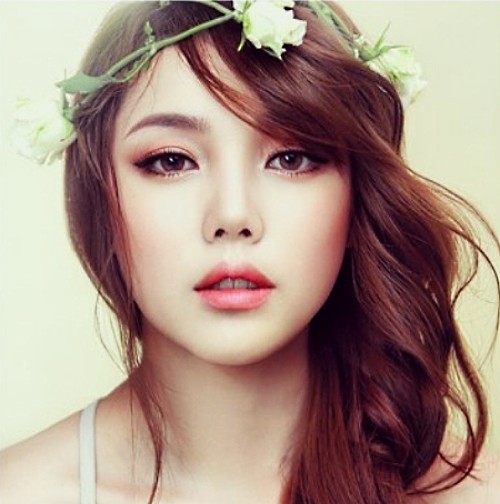 Enjoy a fun-filled romp through what makes Korean Skincare so inspirational. This course helps you examine unique and original techniques and ingredients that make Korean Skincare famous and super popular around the world.

Course Curriculum
Korean Innovation
Glass Skin, Honey Skin
Glass Skin Going Viral
The 7 Skins Method
Lose the towel
Checking Moisture
Adding moisturiser and sunscreen
Sunscreens as part of make-up
Face masks and serums
Myriad Flavours
Rubber Face Masks
Snail
Aloe Vera
Gold
Cryotherapy
Microchannelling
Makeup Cushion
Toner products for 7 skin method
Glass Skin Facial Technique
Hi-Tech Devices and Techniques
LED Light Therapy
PDT Therapy using LED
PDT Therapy Cont'd
The Leaf
Bee Products for Beauty
Dermaplaning
Course Completion and Certificate
3. Design and Provide Cosmetic Tattooing
Learn the art and skills ofhow to apply permanent make up (PMU) online
Permanent makeup (PMU) has taken the world by storm and is becoming increasingly popular. This is a professional beauty therapist industry level course to teach all of the safety, design and practical strokes to learn about how to become a permanent makeup artist.
Course Curriculum
Client Interaction and Informed Consent
Introduction to Design and Rendering of Cosmetic Tattoo
Who are your clients?
Access the client Treatment Plan
Your Clients May Include...
What does a treatment plan look like?
Recommending a treatment plan
Practical application of cosmetic tattoo techniques
Face Shapes and Eyebrows
Mapping Eyebrows on the Client's Face
Types of Eyebrow Styles
Mapping Techniques for Eyebrow Design
Microblading Stroke Technique for Eyebrows
Eyeliner Tattoo Procedure
Demonstration of Eyebrow Microblading
Preparing Lip Tattoo
Ombre Brow Machine Technique
4. BB Glow Course
A step-by-step guide to providing BB Glow treatment. This course provides a series of easy-to-follow video instructions to teach you how to provide a BB Glow Treatment.
The BB glow is a highly effective and very popular semi-permanent foundation facial treatment.
The BB Glow is a safe. It involves an intensive and thorough skin treatment using a Dermapen to stiumate skin rejuvenation. It has an immediate skin brightening effect. It is designed to reduce the appearance of freckles and helps to lightening the color of the skin and to make it GLOW. It also assists with the removal of various skin discolorations caused by and photo-aging, acne scars and sunspots.
Course Curriculum
BB Glow Introduction Video
An introduction to BB Glow Technique
Steps
Step 1 - Cleanse
Step 2 - Exfoliate
Step 3 - Begin to massage in serums
Step 4 - Microneedling
Step 5 - Massage in Serums
Step 6 - Paper Face Mask and under LED
Step 7 - Match the BB Glow Pigment to the client's skin
Step 8 - Back under LED with another paper mask
Step 9 - Remove the mask and air dry
Step 10 - Enjoy the final result!
5. High Intensity Focussed Ultrasound (HIFU)
Hi Intensity Focussed Ultrasound(HIFU) has revolutionised the non-surgical facelift. It is also popular for body sculpting and helping clients shape their bodies and tighten muscles in areas that may need some help. This course explains the mechanics of HIFU and how you can operate safely in offering treatments to clients.
High-intensity focused ultrasound (HIFU) is a relatively new cosmetic treatment for skin tightening and nin-invasive face lifts. It uses ultrasound energy to stimulate skin renewal and the production of collagen, which results in firmer skin. It is very effective for face lift, and removing wrinkles. It is also used for body contouring.
Course Curriculum - High Intense Focussed Ultrasound HIFU
Introduction to HIFU
HIFU Advantages
HIFU Advantages Cont'd
Treatment at a Glance
Workplace Health and safety
HIFU Advantages Cont'd 2
The Science of HIFU
The Science of HIFU Cont'd
The Science of HIFU Cont'd 2
Anatomy and Physiology- Bones of the Head and Neck
Neck, Chest and Shoulder Bones Front
Cranial Bones
Muscles of the Face and Neck
Neck, Chest and Shoulder Bones, Back
Marking Areas to work on for Safety
Functions of the Skin and Cells
Functions of the Skin and Cells Cont'd
Performing a HIFU Treatment
Performing a HIFU Treatment Cont'd
What Areas Can Be Treated?
Certain Areas Must be Avoided
Marking out the Treatment Zones
Marking out the Treatment Zones Cont'd
How HIFU Works
How HIFU Works Cont'd
HIFU Quiz
General Dermal Therapies
---
Other Courses Here